Diamond Cut Grooming Equipment
The Clipper Shop Proudly Offers Diamond Cut Grooming Equipment
We founded the Clipper Shop to fill the unique needs of professional animal groomers and are proud to offer diamond cut grooming equipment. Proper grooming is one of the best ways to keep your pet happy and healthy. Using professional quality equipment will make the grooming process easy and painless.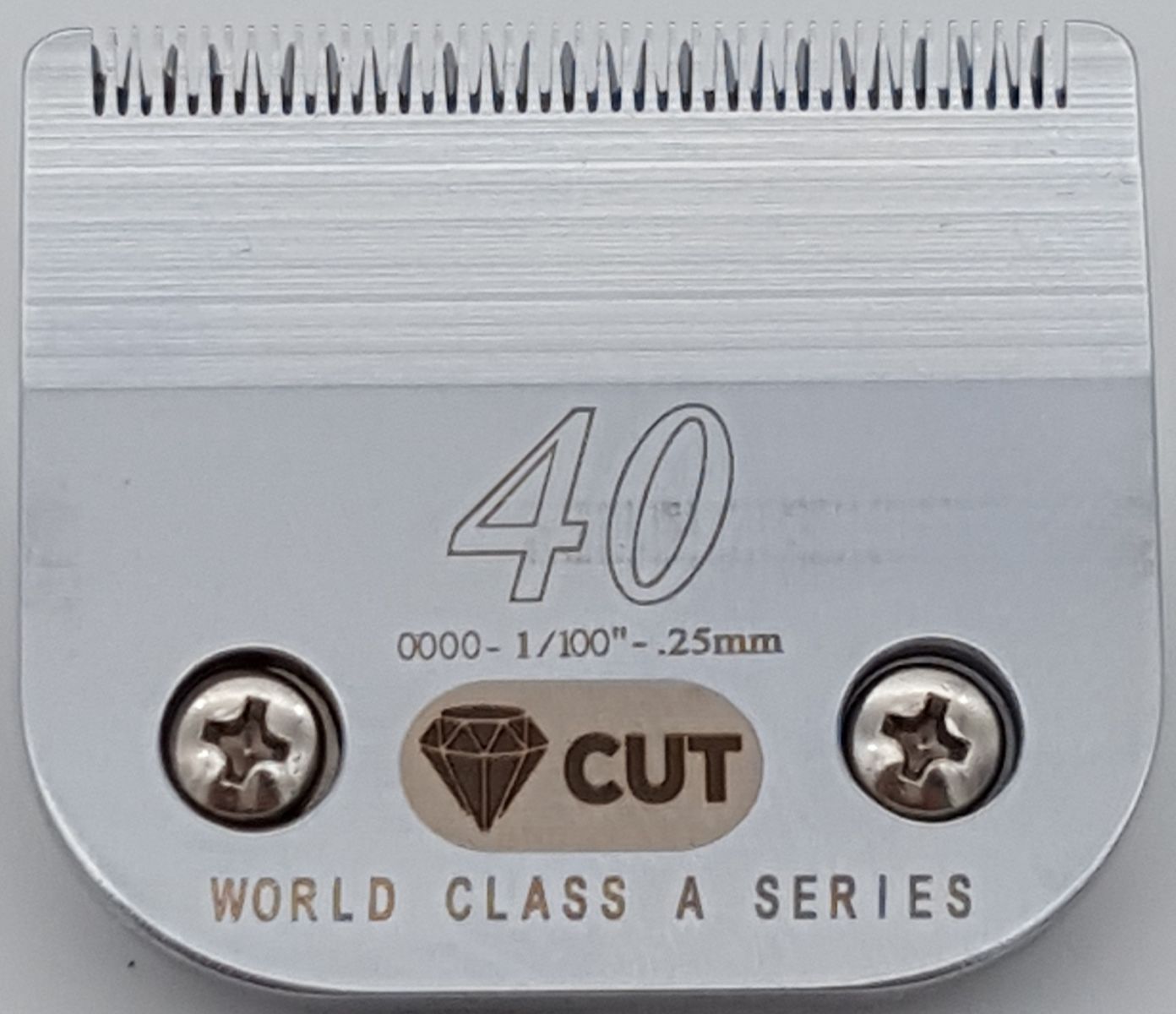 Problems Diamond Cut Clippers from The Clipper Shop addresses
Your pet's hair might seem soft when you stroke them, but their hair can be quite coarse. When you trim their hair, the scissors or clippers you use can dull quickly. Professional level clippers using diamond cut clipper blades are not immune to wear and tear, but as they are built with the professional groomer in mind, they are made to be much more durable than lower quality blades.
One of the joys in pet ownership is to see them happy and healthy. Propper grooming is a great way to help ensure this. Using professional-level clippers and other grooming supplies helps the grooming process be as smooth as possible.
Many pet owners use inexpensive clippers or even clippers designed for people on their pets. While these can work, the coarseness of animal hair will lead them to dull quickly. Dull clippers are more likely to pull hair leading to pain for your pet. When they are in pain, they won't want to sit still while you trim their hair. Our diamond cut blades can keep this from happening.
Another issue unique to clippers is the heat generated. With the quickly moving parts, clippers generate heat, and this can lead to warping of the blade and the wear involved. A professional quality clipper blade made from tempered high carbon steel provides longer life.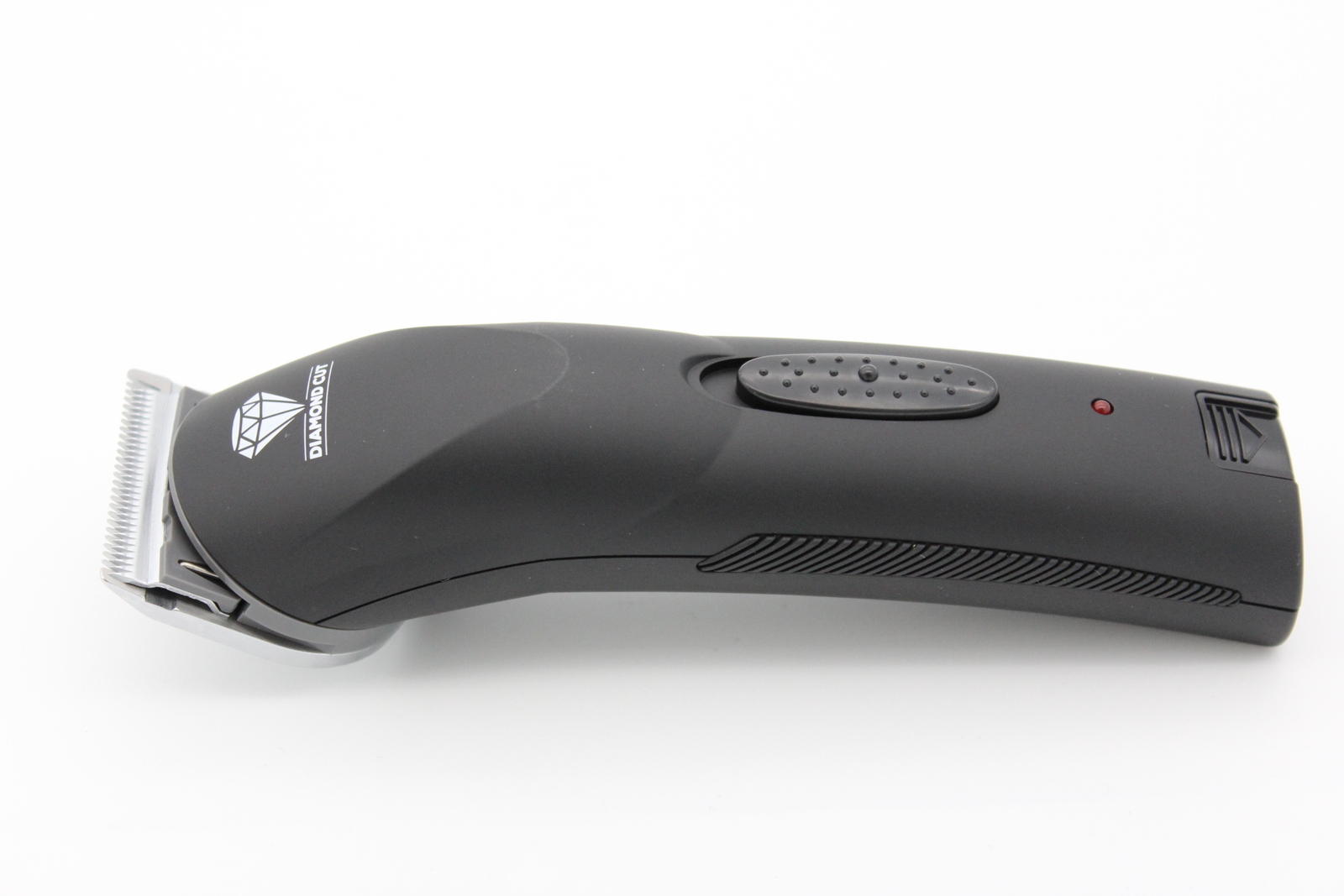 If you have experience grooming animals, especially large animals with corded clippers, you understand the difficulties involving the cord. Not only do you need to make sure you have long enough extension cords to reach every part of the grooming area but you have to navigate around the animal without pulling that cord or annoying the animal with it. Consider ditching the cable with one of our cordless clippers:
Our rechargeable cordless trimmer features a runtime of approximately 100 minutes with a two-hour charge period. They come with two batteries to allow you to continue grooming while the other is charging.
The cleaning brush and blade oil are included to allow you to maintain the clippers in the best working order. Proper maintenance adds to the lifetime of the clippers and helps to make the grooming process much easier.
Extra batteries can be purchased and charged in the dual charging base if you need more than the two included. The base also contains a charging indicator light that lets you know when the battery has reached its full charge.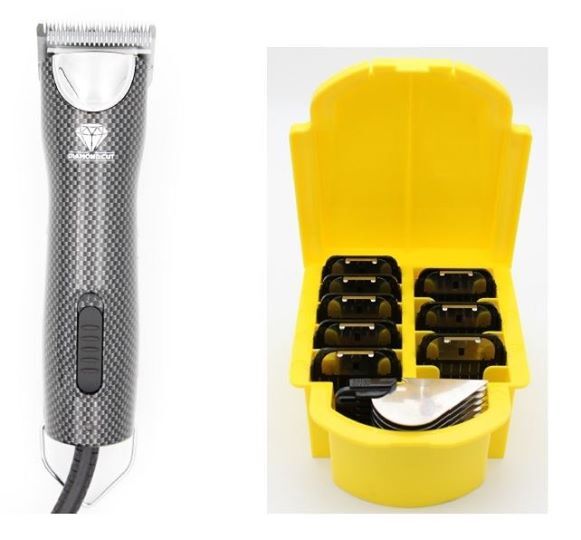 Why Customers Should Buy from The Clipper Shop
Providing the best quality professional animal grooming products to our customers is our founding principle. Tested by groomers for groomers is our slogan, and that means that we will not release a product until it has been tested and found to be 100% competent. If you're interested in learning more about the diamond cut pet clipper blades we offer, contact us today.