Diamond Cut blades are manufactured in Taiwan by one of if not the world's leading manufacturer of clipper blades.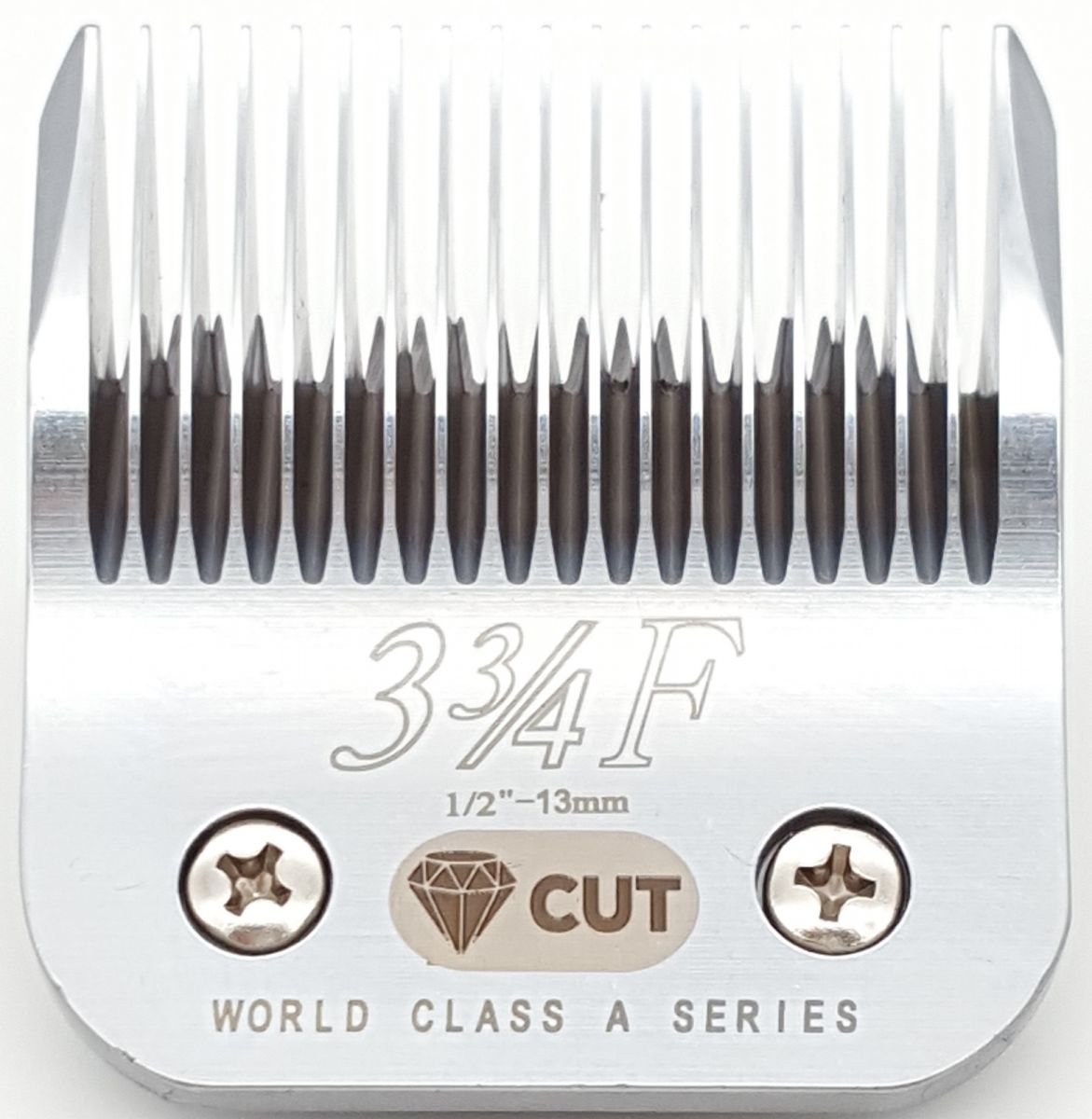 At The Clipper Shop we are very excited to bring these clipper blades to the market. These blades suit all "clip on" A5 type clippers and are manufactured with highest quality high carbon steels and are ice tempered to specific industry standards for a longer cut life.
The Diamond Cut blades have a super smooth finish for superior performance and comfort.
Diamond Cut blades are available in all the common A5 sizes.
At The Clipper Shop we resharpen all Diamond Cut blades on our latest technology grinders with the optimum hollow for a long life cut.
Diamond Cut Clipper Blades are ideal for dog grooming and will give you a long life with many resharpens.
If you're looking for a friendly, efficient, experienced service for all your clipper blades give us a call at The Clipper Shop on 03 9131 4450, visit our webpage www.clippershop.com.au or call into 12 Progress Drive Carrum Downs, Victoria.
We look forward to giving you your cut back on your favourite clipping tools.
Diamond Cut Blades are a groomers best friend.